Community Service and Volunteering
中文 (简体) | 日本語 | Español | Português | Deutsche | Français | ภาษาไทย
English Now! and our community service partner, the Washington Center for International Education (WCIE), organize volunteer activities year-round.
Our goals are to connect the Washington, D.C. international community to the local community, and to help others. We hope you can join us!
NOW — FOR SPRING 2020 — COMMUNITY SERVICE MONTH
In Spring 2020, the world is confronting a global pandemic. Many people are suffering, and English Now! and WCIE are responding with more than just a Community Service Week—we are organizing a Community Service Month.
Online Food Drive
Community Service Month focuses immediately on a basic need—food security. Many in our community may not have enough food, as the economic impact of the public health crisis hits.
Please consider participating in our Online Food Drive. Help by ordering online grocery deliveries to one of three great organizations. This food will go directly to people in need, in the community, through these organizations.
Bethesda Cares is a great, local organization that serves the homeless in Bethesda and Montgomery County. Bethesda Cares urgently needs food to feed the homeless. Click on any of the links below to order food. Have orders shipped to Bethesda Cares: Maria Garcia Ripa, Operations Director, Bethesda Cares, 7728 Woodmont Avenue, Bethesda, MD 20814.
September House MAJ is another great organization and is a long-term English Now!/WCIE partner. September House MAJ provides support for everyday life for Japanese people living in the Mid-Atlantic region. The organization helps families overcome financial, social, and emotional hardship by providing them with consultations in Japanese, including assistance accessing appropriate public resources, and also including food assistance during this crisis.
September House MAJ has an Amazon Wish list that enables you to donate Japanese food to families in need. Click here:
https://www.amazon.com/hz/wishlist/ls/1ZJA4TNX9M2KF?ref_=wl_share
If you purchase food on this list, Amazon will send it automatically to September House MAJ.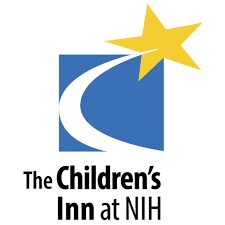 The Children's Inn at the National Institutes for Health (NIH) has been a community service partner for years. The Children's Inn at NIH supports the needs of children and families by supporting pediatric research and clinical care for sick children. The Children's Inn is a free, family-centered "place like home" that provides families a place to stay while their children are being treated at NIH. For years English Now! and WCIE have organized groups to visit Children's Inn and make a meal for the families there. We can't do that now, but you can click on this link to donate items from The Children's Inn's Amazon wish list to families in need.
Well-Being for the Community
English Now! and WCIE are offering D.C.'s international community several ways to come together in support of physical and emotional well-being.
First, join one of our small group open discussions on well-being, to explore the impact of COVID-19 on emotional well-being in a supportive environment, online Saturday, June 20, 10:30am - 12:00pm, with our instructor Bryce Gold. Our goal for these groups is to increase awareness of self-care strategies and resources available; and to offer a supportive space to speak about the unique ways COVID-19 has impacted your lives.
Or go deeper and join us (for free!) for an online class developed by Yale University Professor Laurie Santos: "The Science of Well-Being," delivered through English Now!'s Coursera for Campus program. This class was even the subject of a BBC article, A college course (the) world wants to study right now. Over 2.4 million people are enrolled in the class worldwide! More info here. Join an online information session about this class on Saturday, June 27, at 10:30am.
For questions, RSVP, and registration for well-being programs, contact us by email.
Additional Community Service Month Programs
We are only starting to feel the impact of the global pandemic. We will do much more to serve the community, and we need your help.
Year-Round Community Service Programs
Community Service for Adults. English Now! and WCIE encourage international residents of the Washington, D.C. area to consider volunteering. Volunteering offers an opportunity to speak English outside the classroom, meet people, and engage across cultures.
Student Service Learning (SSL) for International Teens. WCIE also organizes programs that enable international teens to earn SSL service hours. SSL service hours are required for high school graduation in State of Maryland public schools and are encouraged in many private schools. For information about WCIE's SSL programs, see here.
Community Service Weeks. For the last five years, we have offered two Community Service Weeks a year, in the spring and fall. Community Service Weeks offer many options to participate in small group community service activities. For a typical schedule of activities—for our Fall 2019 Community Service Week—see here.
Please provide us your name and email address in the form below. We will email you about additional programs to serve the community and bring us together.
Thank you very much for your interest in community service. We look forward to serving the community together with you!