Student Services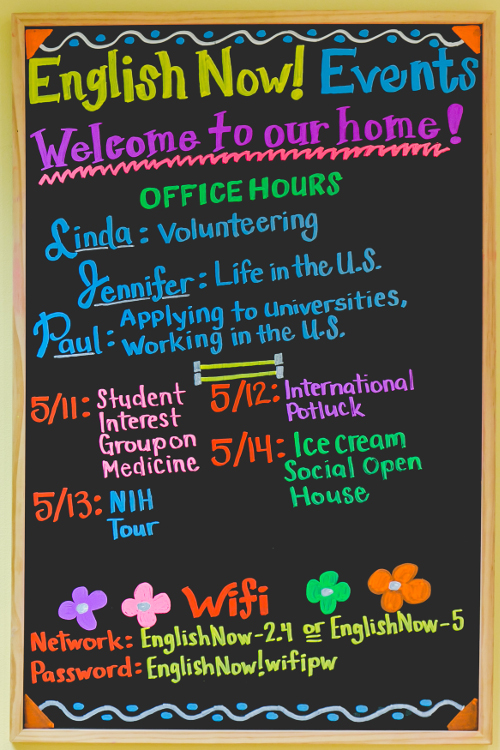 Our staff is always available to help you during your stay with us at English Now! In addition to the quality language classes you will receive at our school, we also offer a variety of student services to make your stay more enjoyable:
Our students are from all over the world – 89 different countries of origin in the last three years alone. We are are always happy to answer your questions about any aspect of living in the USA. If we don't know the answer to your question, we'll help you find someone who can help.
Welcome materials: When you start classes, you will receive a packet with useful information about the school, the Washington, DC metro region and life in the United States in general. We also have some practical suggestions about finding opportunities in the area to practice your language skills. Whether you have just arrived in the United States or you have been here for years, we look forward to welcoming you to the area.
Extracurricular activities: During your stay, we encourage you to take advantage of English Now! activities. Please visit our activities page to learn more about the events coming up in the next few months.