Phone, Video Call on WhatsApp, Email, and (When Our Office in Bethesda Reopens) Visit
中文 | Português | Italiano | 日本語 | Español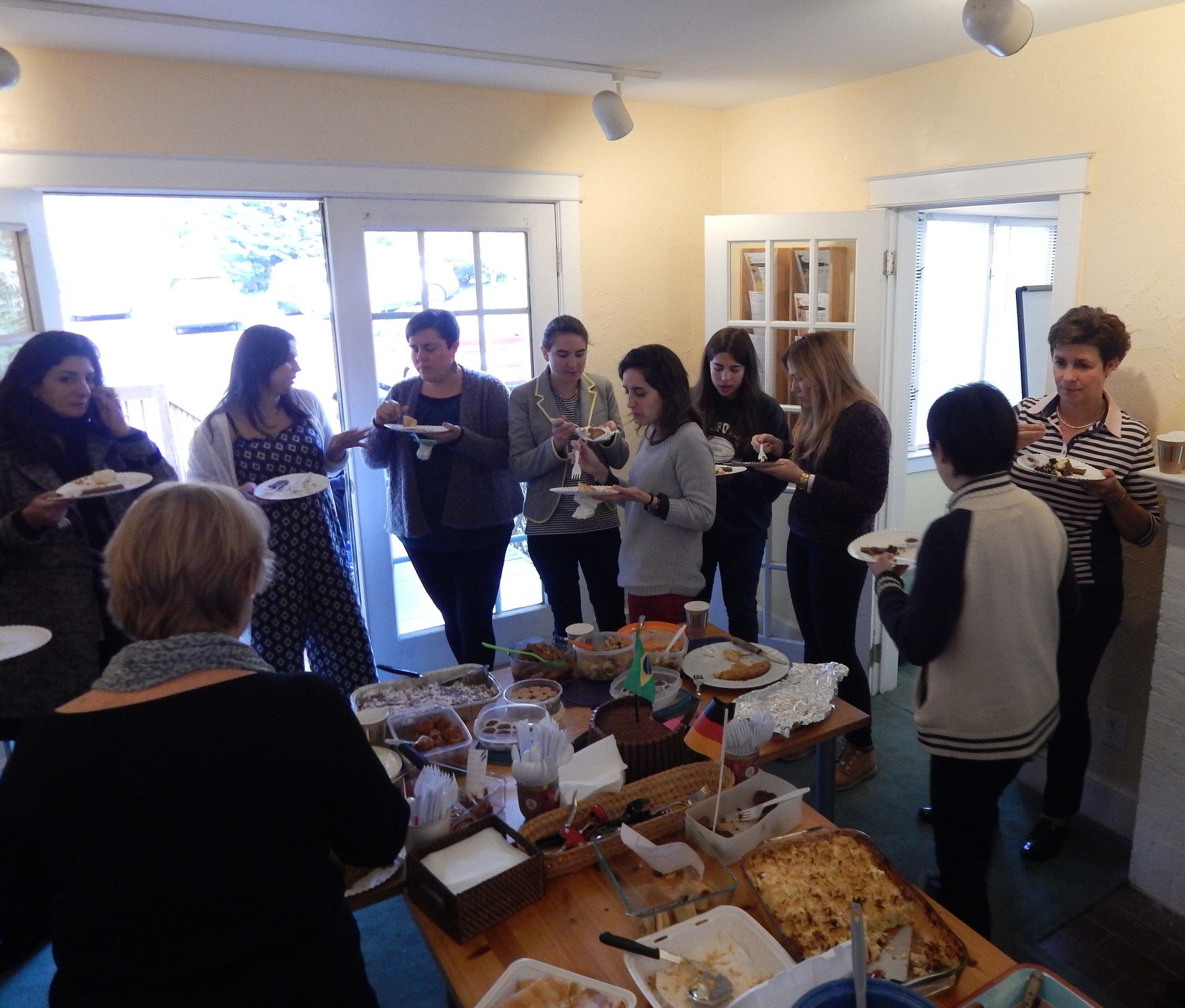 Whether you are in the Washington, D.C. area, or halfway around the world, we look forward to hearing from you.
Because of the global public health crisis, the English Now! office in Bethesda is closed at the moment.
Our office is still open online, by phone, and by WhatsApp — at regularly scheduled hours, Monday through Thursday, 9:00am until 5:00pm; Fridays 9:00am until 1:00pm; and Saturdays 9:30am until 12:00pm.
We will respond to your email as soon as possible or are available by phone and WhatsApp, during office hours.
Please note that our classes are still meeting:
Private and semi-private lessons as well as group classes are meeting online.
We are happy to welcome new students in our online programs. Our online programs are taught on a platform called Zoom.
Please email or call us by phone or on WhatsApp at +1 301 718 3575 if you have any questions, and have a good day.
We wish you, your family and friends, and the community well at this challenging time.
And we look forward to our office reopening — and when it does, we look forward to seeing you in Bethesda too!
English Now! is located at 4963 Elm Street, Suite 300, Bethesda, Maryland 20814. We are located near shopping, the Connie Morella (Bethesda) Library, and many restaurants. We are at the corner of Elm Street and Arlington Road, across the street from the Giant grocery store. We are a few miles north of Washington, D.C. We are just three blocks from the Bethesda Metro Station on the Metro red line, and buses at the Bethesda Metro Station.
Our building has two entrances, at 4963 Elm Street and 4940 Hampden Lane. The Elm Street entrance is on a busy shopping street. Most students and visitors will use the Elm Street entrance. First-time visitors arriving by car should use the Hampden Lane entrance. There is very convenient, free parking for 30 minutes, in a parking lot located next door at 4928 Hampden Lane, Bethesda MD 20814. From this parking lot walk 50 feet towards Arlington Road, and take the elevator at the Hampden Lane entrance up to the school on the third floor. The Hampden Lane entrance should also be used by students and visitors needing an elevator to access the third floor, or if arriving with a baby stroller. It is also the closest entrance to the Metro and bus station when walking.
Please feel free to call us at +1 301 718 3575, contact us by WhatsApp at the same number, or email us at info@english-now.com with any questions. We will respond as soon as possible.